Chinese fume over Indian magazine's omission of Tibet and Taiwan from map
By Sarah Zheng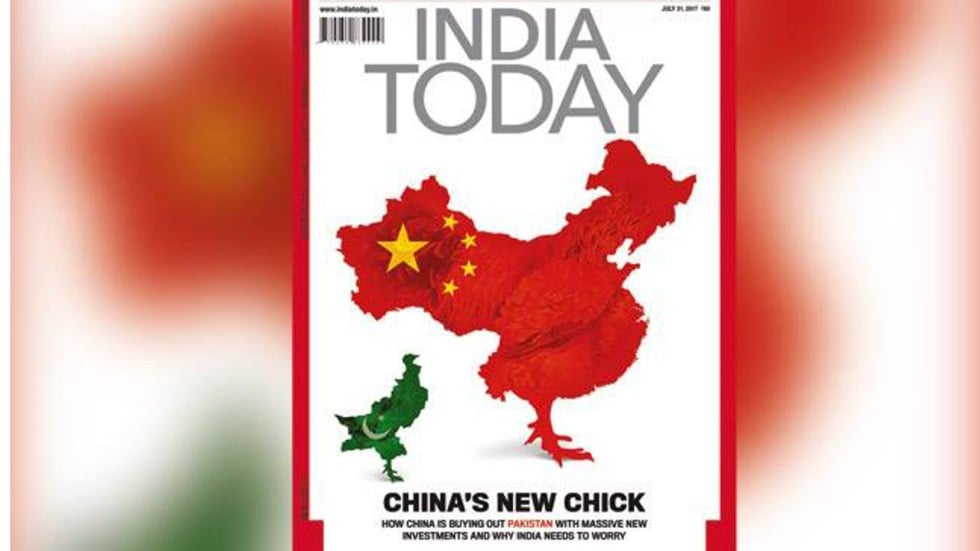 Chinese were angered by an Indian magazine cover showing a map of China without Tibet or Taiwan, heightening the tension between the regional powers amid a protracted border dispute.
The map of China on the cover of the July 31 issue of
India Today
sparked patriotic backlash from Chinese, many of whom used strong language to denounce both the magazine and India as a whole.
To illustrate its cover story, "China's New Chick", about growing Chinese investments in Pakistan and the resulting concern for India, the magazine used a map of China shaped as a large chicken and Pakistan as a smaller chick.
Each map had the respective country's flag on it.
Chinese griped over the exclusion of Taiwan and Tibet from China's map.
The Chinese government claims sovereignty over both places, considering Taiwan a renegade province and Tibet an autonomous region, but there are long-standing political tensions over the government's control of these areas.
"No one wants to read your bad magazine," one Shanghai-based user wrote.
"Tibet is a part of China. India can't just change this with one small action," another commenter said.
"India will never be a strong country because people in its country do such immature things," a Guangzhou-based commenter wrote.
Controversy over the magazine cover comes amid an escalating row between China and India over the disputed Doklam border area in the Himalayas.
Tensions between the two Asian rivals have been described as "the worst in 30 years".
India's national security adviser arrived in Beijing on Wednesday for a meeting during which representatives from both countries are expected to address the military standoff along the border.
While India Today did not address the political sensitivities of its cover, it said in a press release on its website that its cover photos and illustrations have "consistently pushed the boundaries of creativity and never disappointed its readers".